The Session Report can be found in the Voxy Command Center under the Reports tab.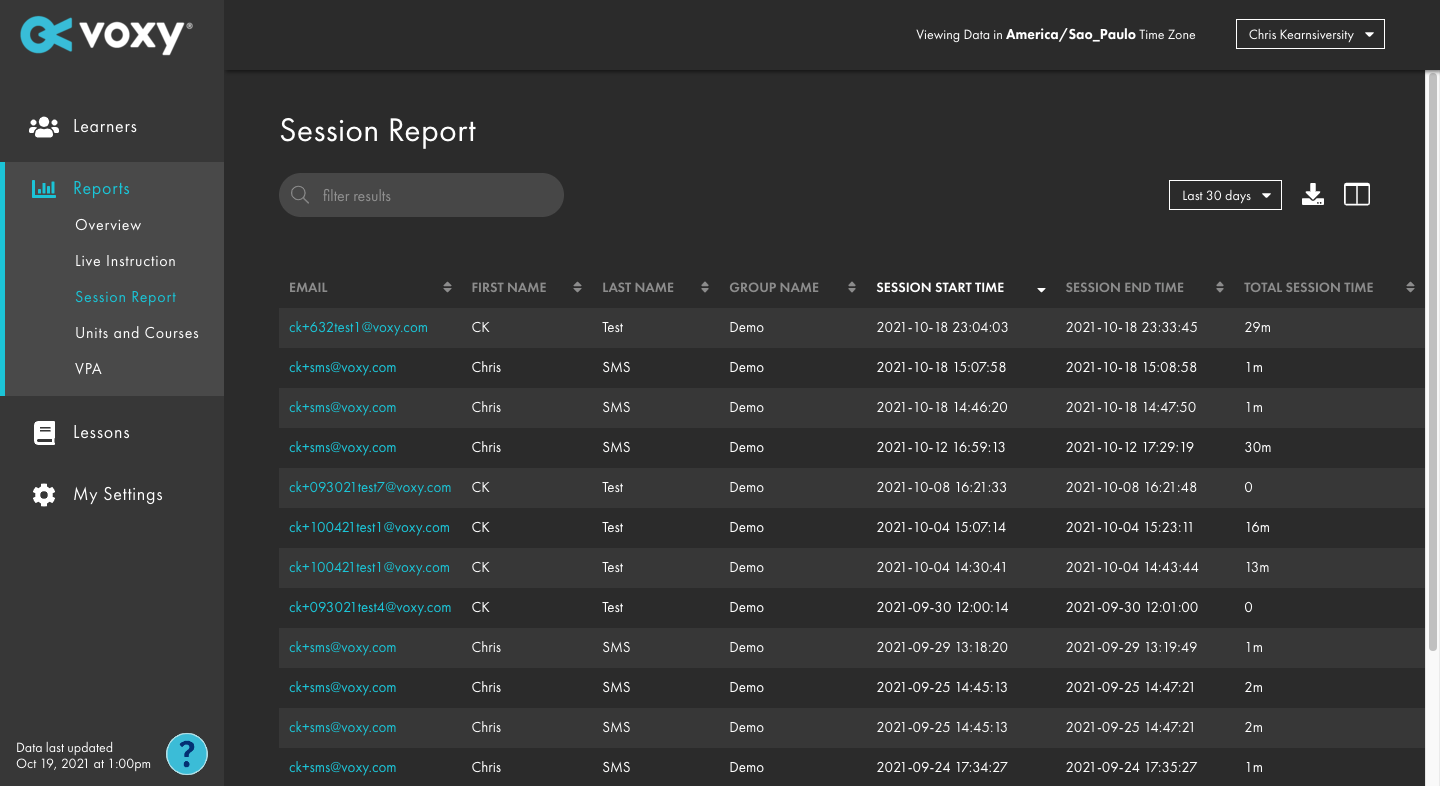 The session report records each session that a learner begins being active in the platform (session start time) and ends once 15 minutes of inactivity transpires, with the session end time being the last time the learner was active. If a learner stops activity then re-starts the activity within 15 minutes, that will be considered the same session.
By active, the platform considers "doing anything that generates Time on Task" and by inactive, if the learner has the platform open, but it's not doing anything or if the learner is in areas that do not generate Time on Task.
The Active Study Time column calculates the time active in hours within the session and rounds it to the hundredth decimal point. It will not count time inactive time within the session.
Activities that Generate Time on Task

Grammar Guide

Word Bank

VPA

Lessons

Group Classes

Private Classes
Examples of activities on the platform that do not generate Time on Task

Browsing/scheduling classes

Browsing/enrolling in courses, units, or Real Media

Viewing/checking performance

Viewing Learner Home

Viewing or updating profile


Columns on this report will include:

email

first name

last name

group name

session start time

session end time

active study time (in hours)
If you have any doubts, don't hesitate in contacting us at partner.support@voxy.com.